Hi Friends!
I took the tree decorations down yesterday. I hate taking the tree down, but I want to have a clean house for the New Years Eve party. I know it will only be us here, the boys will most likely be working, but I'll have my normal snacky foods waiting to be gobbled up by hungry tummys! :)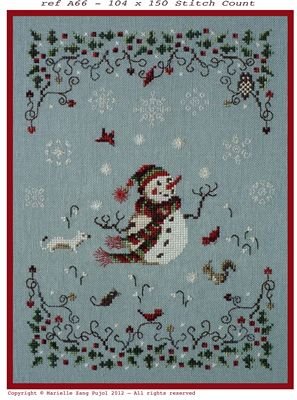 Isn't this amazing! I love it! I'm seriously thinking about getting this pattern!
Today will be spent picking and pulling threads. I know I'm still working on the Six Fat Men, lol. I keep getting pulled to do other things!
I'm thinking of a sweet Valentine project too. I don't have alot of Valentine things for my mantel, so I might try to get something made for my Feb. mantel.
I shall be back!
Hugs,
DaisyGirl